We are able to offer event organisers an unbeatable package price on temporary structure hire.
We can create bespoke packages based on your individual event needs and requirements. We can also provide furniture, lighting, staging and much more and can offer bulk discounts of up to 25% when multiple structures and equipment are booked together.
To give you an example of how much value for money you can expect, please see below for a case study of a recent booking. Within this package, our client hired 8 Stunning structures of varying sizes ranging from 60 to 600 square meters, along with furniture and lighting, for a reduced cost of £12,795.00.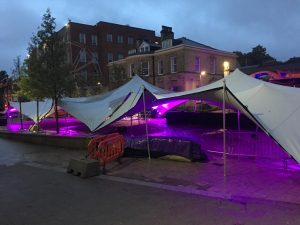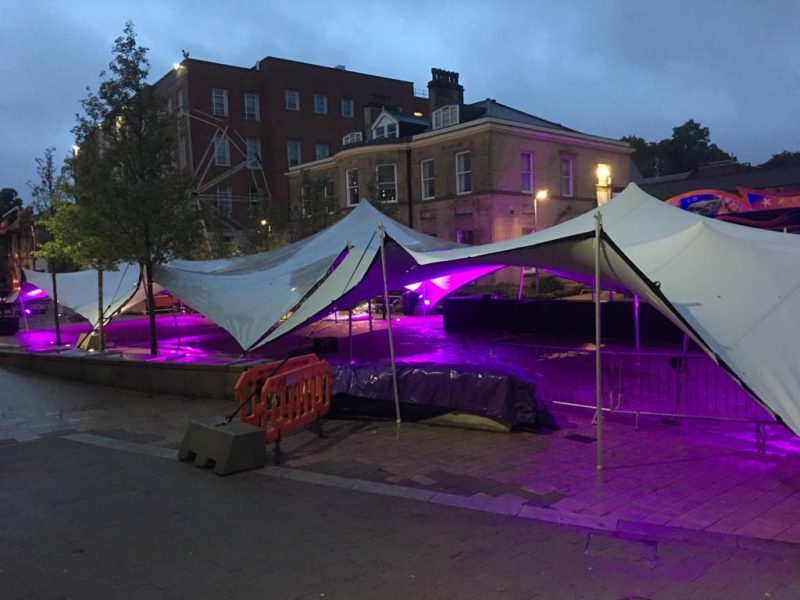 Festival Package Case Study:
To give you an example of a typical package, please see below how a recent client decided to use our structures to facilitate their festival requirements.
Our client needed cover for their second stage, aswell as bar areas, VIP area, changing areas and breakout areas.
Stage cover
41m x 15m Stretch Tent
Bar Areas
MAIN BAR – 21m x 15m Stretch Tent with festoon lighting throughout
GIN AND PROSECCO BAR – 10m x 15m Stretch Tent with festoon lighting throughout
Chill out / break out / weather shade area
CHILL OUT TENT – 10m x 15m floating Stretch Tent furnished with 6 x boutique pallet sofas and festoon lighting throughout
VIP Area
VIP MARQUEE – L-Shaped 26m x 20m Capri Marquee. Furnished with matting, festoon lighting, wash lighting and 6 x rattan sofas. Picket fencing to be installed around the perimeter of the marquees.
Backstage Area
CHANGING AREAS – Two x 8.5m x 11.5m Capri Marquees with matting and rattan sofas in each.
ARTIST CATERING AREA – 10m x 6m Stretch Tent with festoon lighting. Furnished with 30 x chairs and 4 x tables.
COST
Normal cost £17,060.00
We offered our client a 25% multiple structure discount, reducing this whole package including lighting and furniture to £12,795.00
We look forward to hearing from you to help create a bespoke solution to your temporary structure needs at your next event.